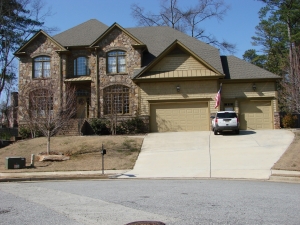 We are custom residential contractors. We take your home dreams and turn them into a reality that you can see, touch and live in. Our goal is that, after your project is complete; your home fits you like a glove. Our team includes designers, decorators, carpenters, electricians, plumbers, cabinet makers—every professional trade and vendor needed to make your home beautiful and unique.
We are professional residential artisans perfecting our trade every day. We only work with specialized tradesmen who are experts in their fields.
We are guests in your home, respectful of your time and your possessions. After we are long gone, you will be living in the structure that we created for you. This is a sacred trust that we do not take lightly.
We are design/build craftsmen. Our capabilities range from moving walls to enlarge existing spaces to remodeling kitchens. If you are dreaming of a bigger project, we can enlarge and renovate bathrooms or even add additional rooms to your house. And for the ultimate renovation, the Home Creations team is here to design and build your custom dream home!
The structures we create are unique, reflecting your own personality and style. Our attention to detail and insistence on quality delight our customers.
Home Creations, LLC wants you to be on the long list of satisfied clients!